The Private 5G & LTE World Community Conference hosted at Villa Griffone was the digital event of the year that brought together the major players in the sector to give voice to the future of connectivity.
Together, to shape the future of communication
UPTIME was the global event that brought together an audience of Private 5G and LTE professionals in the evocative setting of Villa Griffone, home of Guglielmo Marconi and cradle of wireless communications, from 26 to 27 January 2022.
Two days of meetings and conferences broadcast live on webstream to deepen and discuss the scenarios and opportunities of the 5G universe: the technology that revolutionizes the way we live, communicate and do business.
5G - the engine that moves a new world
The new standard of connectivity, a revolution that rewrites the way of networking, implementing security, performance, resilience and control. Offering huge possibilities for infinite fields of application.
Smart Buildings and Events
One year of Private 5G-SA
One year after the success of the last edition, UPTIME 2022 has resumed the thread to take stock of the progress of 5G and deepen its potential in the near future.
What are the use cases, what were the challenges, where are the devices, what is the business case? All this and much more have been answered by leading professionals in the sector.
Round table talks with industry specialists
End User Industries, mobile and specialized operators, cloud hyperscalers, 4G and 5G RAN device manufacturers and suppliers: UPTIME 2022 brought together world specialists and all the main professionals involved in the 5G private network revolution.
2022 presenters included the companies below: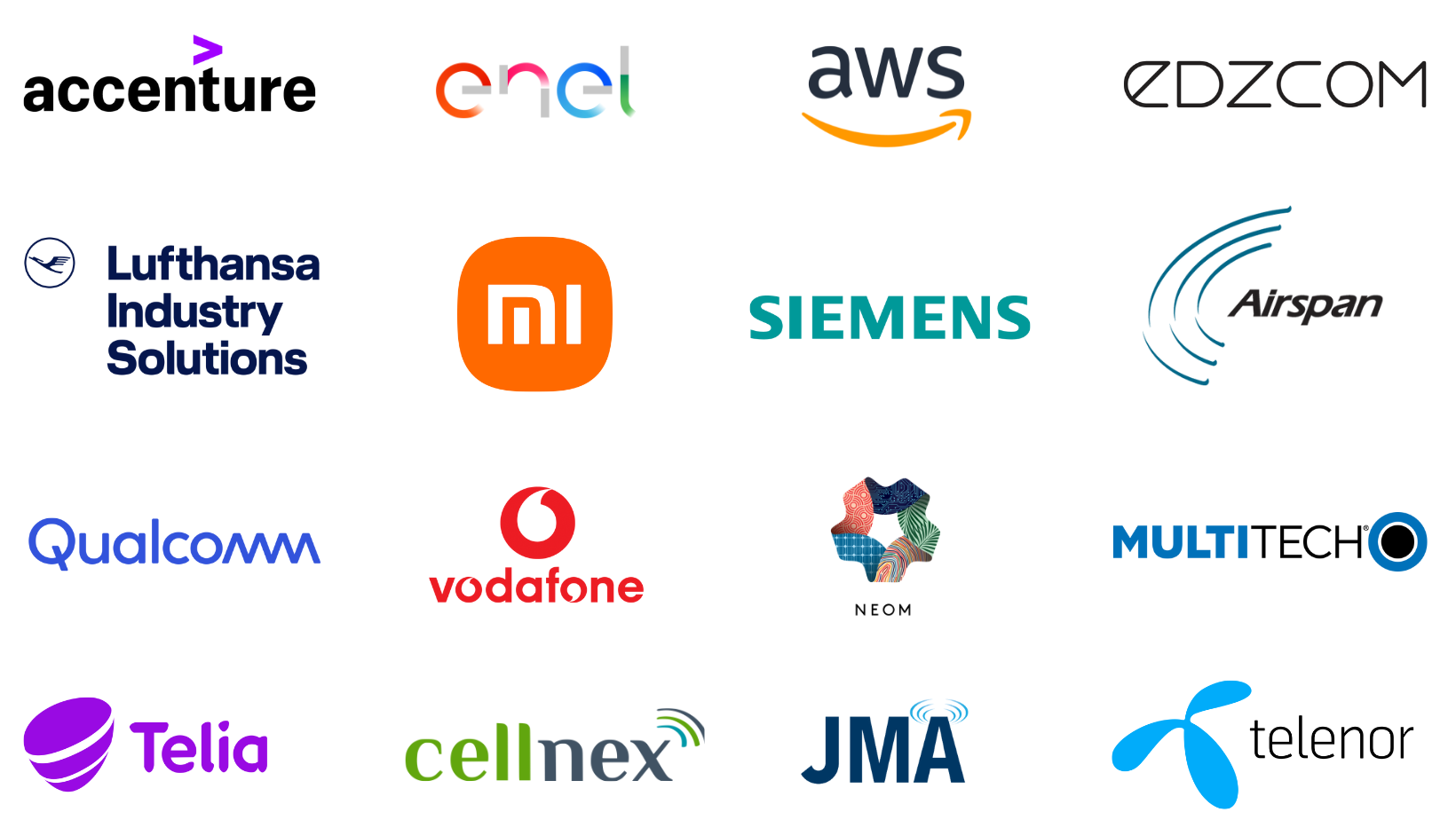 UPTIME is an event organized by Athonet, a worldwide corporate with 10 years of experience in delivering fully supported 4G, and now 5G, Core solutions for business-critical Enterprises and CSPs scaling up their networks.

All times are in European time (CET) - Paris/Berlin/Rome
6:55 am - Morning Kick-off

Nanda Menon, Director - Corporate Development & Curator of UPTIME, Athonet
7:30 am - Private 5G Status in Asia
Kaneshwaran Govindasamy, Founder, Global 5G Evolution
8:00 am - Marubun - Private 5G in Japan
Masafumi Watanabe, Telecom Strategic Business Unit Leader, Marubun
8:30 am - AM Smart Cities in Asia Pacific
JVS Ramakrishna, Head Strategy & CTO, L&T Smart World
9:00 am - Accenture approach to Private 5G
Indranil Choudhuri, Managing Director Telecom Network Services, Accenture
9:30 am - Private Networks in France
Franck Dupont, Sales Director, Managed Services, Axione
10:00 am - Private 5G in Europe
Koen Mioulet, Consultant private wireless and co-founder at EUWENA
10:30 am - Specialist Private 5G Service Provider Role
Vishy Ramaswamy, Vice President - 5G Products, Tata communications
11:00 am - The System Integrators Contribution to Private 5G
Wipro
11:30 am - Open RAN for 5G
Morten Tolstrup, Vice President Business development, JMA Wireless
Lorcan Burke, Director RAN, VMware
12:00 pm - Private 5G for Industry 4.0
Stefano Cattorini, General Director, Bi-Rex
12:15 pm - Private Networks on UK Industrial Spectrum
Andrew King, Director, Private Networks, Wireless Infrastructure Group
1:00 pm - An operator's perspective on private 5G networks
Patrick Waldemar, Vice President Telenor Research, Telenor Group
1:30 pm - SLAs for Private Networks
Catherine Gull, Head of UK Private Networks, Cellnex UK
2:00 pm - Challenges of implementing Private 5G Networks
Thomas Hervieu, Directeur Associé , LD Expertise et Solutions
2:30 pm - END OF CONFERENCE
8:00 am – Early Welcome

Nanda Menon, Director - Corporate Development & Curator of UPTIME, Athonet
8:05 am – Breakfast Briefing - European Research Projects Update
Daniele Munaretto, Director Research and Innovation, Athonet
8:30 am – Private Cellular Networks in Indonesia - From Mining to the 5G Factory
Shurish Subbramaniam, CTO, Smartfren
9:00 am – Welcome to Fondazione Marconi
Prof. Giovanni Corazza, Fondazione Guglielmo Marconi - Presidente
9:05 am – UPTIME - The Big Questions in Private 5G
Karim El Malki, Founder, Chief Strategy Officer, Athonet
9:10 am – The Secret Life of Private 5G - From Lockdown to Freedom
Gianluca Verin, Founder, CEO, Athonet
9:30 am - 5G private network in the EDGE continuum concept
Daniele Franceschini, Technology Innovation Standard & IPR Manager, TIM
10:00 am - Private Networks in the Utility Industry
Stefano Lorenzi, Head of Global Optical Fiber Infrastructure, Enel
10:30 am - Digital Twin and Private Cellular - Real life deployment at St Pancras railway station
Phil Pauley, CEO, Pauley Interactive
11:00 am - Private Cellular in Offshore Wind Farms
Seàn Keating, Chairman, Vilicom
11:30 am - Private 5G in Eastern Europe
Marko Lustrek, Sales Director, Iskratel
12:00 pm - Private 5G for Mission Critical Industries
Mikko Uusitalo, CEO, Edzcom
12:30 pm - Private Cellular in the UK
Simon Frumkin, CEO, Freshwave
1:00 pm - Private 5G in France
Aaron Partouche, 5G & Edge - New Business Development Director, Colt
Thierry Borgel, Directeur S.I. & Digital, Icade
1:30 pm - EXOR & LUFTHANSA: The End User Experience of Private 5G
Andrea Malagnini, CIO, Exor
Claudius Noack, Head of Private 5G, Lufthansa Industry Solutions
2:00 pm - Learnings from first years of Private Networks
Heidi Henttu, Common Product Manager for Enterprise Mobile Networks, Telia
2:30 pm - Private Cellular in Smart Cities & Communities
Andrew Lambert, Founder and CEO, EMS
3:00 pm - Private 5G by Vodafone
Edwin Lugtenberg, BDM - Mobile Private Networks, Vodafone Business
3:30 pm - Private Cellular in the USA
Gary Ash, Vice President, Network Solutions, Bearcom
4:00 pm - Private 5G by AWS
Awaiz Khan, Principal Solutions Architect-Mobile Private Networks/5G, AWS
4:30 pm - The Elephant is in the Room - Where are the 5G SA Devices
Daniel Quant, Vice President of Strategic Development, Multi-Tech Systems
Sander Rotmensen, Director of Industrial Wireless Communication Products, Siemens Xiaomi
5:00 pm- ORAN for Private 5G
Abel Mayal, SVP of Technology and Marketing, Airspan
5:30 pm - Interaction between Private 5G and WiFi
Markus Nispel, Vice President International Markets, Extreme Networks
Marcus Burton, Wireless Architect, Extreme Networks
6:00 pm - Private 5G in USA
David Tokunaga, VP - Product and Business Development, Boingo
6:30 pm - Private 5G - The radio options
Morten Tolstrup, Vice President Business development, JMA Wireless
Akhil Gokul, VP - Product Management, JMA Wireless
7:00 pm - Private 5G for enterprise, industry and smart cities
Sanjeet Pandit, Global Head of Smart Cities & Digital Transformation, Qualcomm Technologies
Heeseon Lim, Global Lead for 5G Infrastructure GTM, Qualcomm Technologies
Did you miss UPTIME 2022?

Fill the form to have access to the videos and presentations from the event
If you were registered for the event, search your inbox for the email with the instructions to rewatch all the speeches.
Copyright © 2022, Athonet srl. All rights reserved.